 Mini PC HIMEDIA A5 4K Octa-Core 2.0GHz 2GB DDR3 RAM 16GB with PNI Keyboard AirFun One IR air mouse included
Mini PC with Android PNI Zidoo X20 Pro, ARM Cortex A53, 4GB DDR4, 32GB eMMC, 4K with PNI Keyboard AirFun One IR air mouse included
Mini PC with Android PNI Zidoo X20 Pro, ARM Cortex A53, 4GB DDR4, 32GB eMMC, 4K with PNI Keyboard AirFun One IR air mouse included
PNI-ZidooX20RO - Mini PC with Android PNI Zidoo X20 Pro, ARM Cortex A53, 4GB DDR4, 32GB eMMC, Dual 3.5 HDD, 4K playback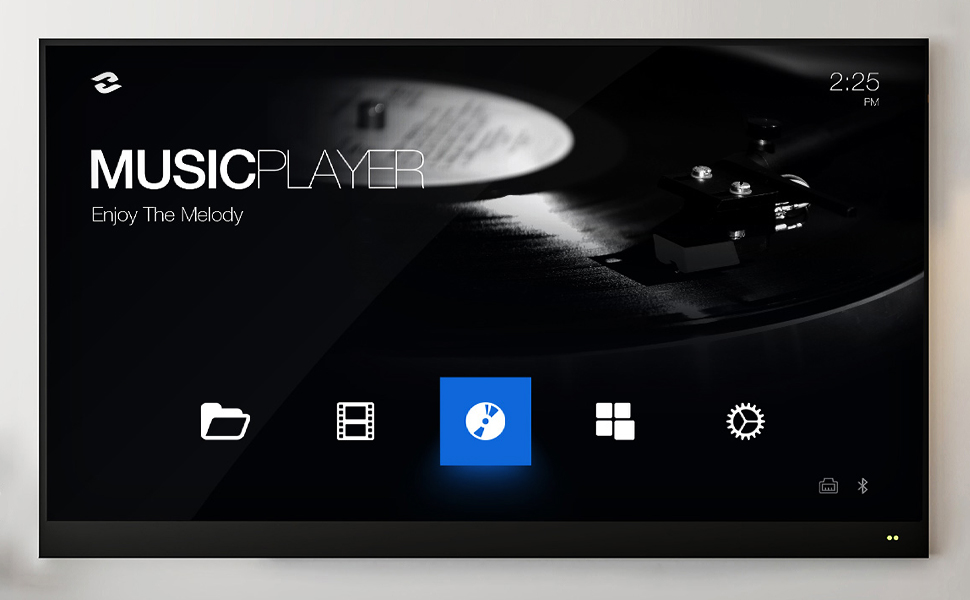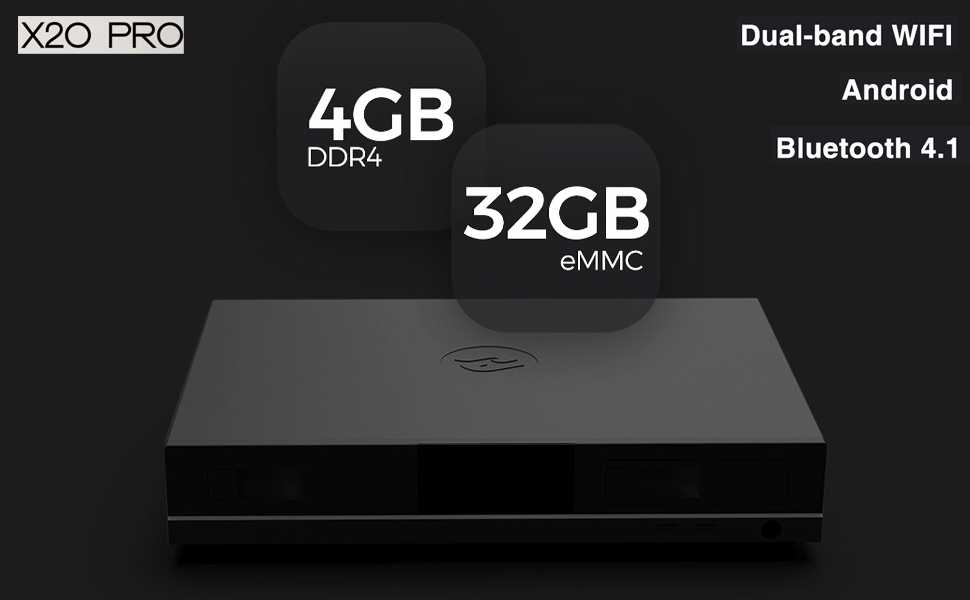 HIFI Media Player X20 PRO
X20 Pro redefines the emblematic configuration of a media player, with performances beyond the real requirements. The updated version of the Realtek 1296 Quad-Core 64 bit A53 processor along with the hundreds of optimizations inspired by the feedback of hundreds of thousands of users have been reflected in the X20 Pro.
X20 pro has an unprecedented memory of 4GB DDR3 and 32GB eMMC integrated. The hardware configuration really makes the X20 Pro an exceptional product with real unexpected performances.
Zidoo is famous for the importance it attaches to the quality of its products. Electronic components that respect environmental standards are invested in each product. X20 Pro has a stable structure, which also ensures good heat dissipation. The ports are gold-plated to avoid oxidation and the high-quality power supply guarantees long-term and safe use of the product.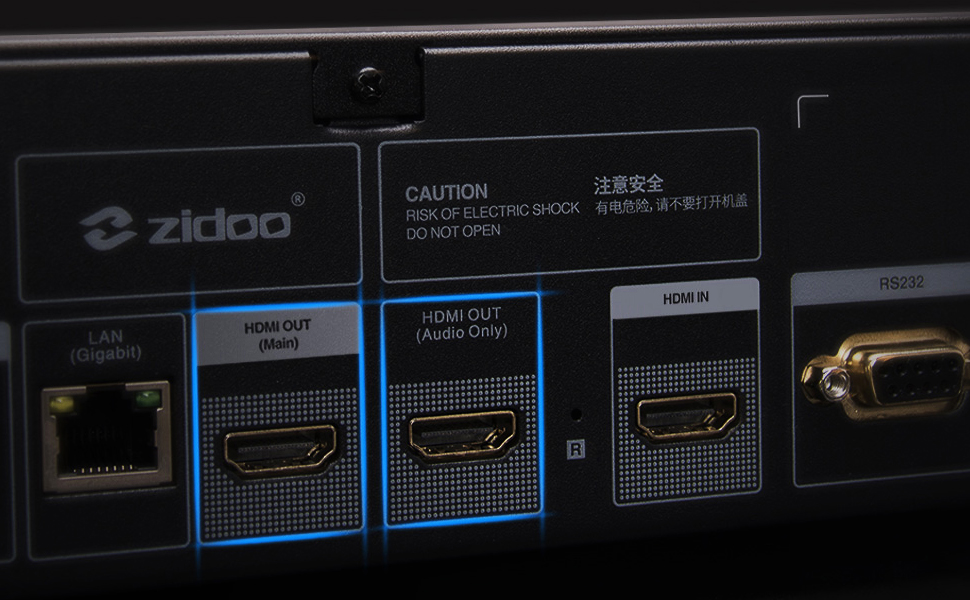 Dual HDMI Audio and Video
X20 Pro has two HDMI outputs: HDMI OUT (Main) + HDMI OUT (Audio Only) to separate audio and video outputs. The main HDMI port is for connecting to a 4K UHD TV, projector or receiver's A/V HDMI 2.0a port, while the "Audio Only" HDMI port is for connecting to the HDMI 1.4 Audio port. This port separation solution helps deliver better sound and clearer video by reducing jamming and sync errors, and helps you appreciate audio and video more accurately.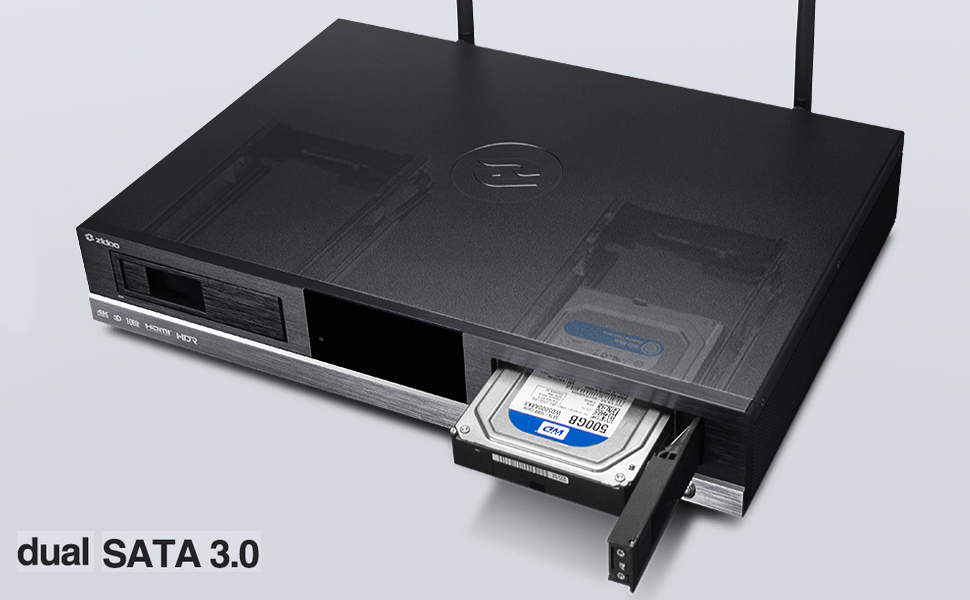 Two independent slots for SATA3.0 3.5" Hard Disk
The X20 Pro is equipped with two slots for 3.5 inch Hard Disks, which can be installed simultaneously. Inserting and removing hard disks from the device is extremely easy, without the need to use any tools.

Aluminum structure, large screen
The aluminum structure, the elegant metal fuselage, the very large screen with blue LEDs are characteristics that complement each other, resulting in a resistant and high-performance assembly without neglecting the appearance of the form.
PNI-AIRONEIR - Keyboard PNI AirFun One IR air mouse and mini qwerty keyboard for computer, mini PC and media player
Comfortable typing

Enjoy the convenience of entering commands with the help of the keyboard when using the remote control, giving you immediate access to information and content.

A full keyboard, placed in a familiar way, offers increased comfort in using the keyboard, with the keys visible and easy to press
Video presentation
Mini PC cu Android PNI Zidoo X20 Pro
PNI-ZidooX20RO - Mini PC with Android PNI Zidoo X20 Pro, ARM Cortex A53, 4GB DDR4, 32GB eMMC, Dual 3.5 HDD, 4K playback

Product identification
Product code
PNI-ZidooX20RO
General characteristics
Main operating system
Android
Processor family
ARM Cortex A53
Processor type
Quad Core
Graphics processor
ARM T820 MP3 (3-core)
RAM memory
4GB DDR4
Internal memory
32 GB eMMC
WiFi
Yes, IEEE 802.11a/b/g/n/ac 2*2 MIMO
Bluetooth
Yes, v4.0
3D rendering
Yes
Supported video formats
DAT/MPEG/MPE/MPG/TS/TP/VOB/ISO/AVI/MP4/MOV/3GP/FLV/DAT/MPEG/MPE/MPG/TS/TP/VOB/ISO /AVI/MP4/MOV/3GP/ FLV/M2TS/BDISO/BDMV/RMVB
Supported audio formats
DD/DD+/DTS/DTS HDMASTER/TRUEHD/MP2/MP3/WMA/WAV/OGG/OGA/FLAC/ALAC/APE/AAC
4K Ultra HD playback
Yes
Supported photo formats
JPG / JPEG / BMP / GIF / PNG
CONNECTIONS
HDMI
1xHDMI 2.0 OUT / 1xHDMI OUT (Audio only) / 1xHDMI IN
USB 2.0
Yes, 2 ports
USB 3.0
Yes
LAN (ethernet)
Yes, 10/100/1000
AV output
Yes
Optical S/PDIF
Yes
Internal HDD space
2 x 3.5 inch (max 12TB HDD)
GO IN
Yes
USB Type-C
Yes
GO OUT
Yes
XLR3
Yes
Physical characteristics
Dimensions (mm)
430 x 305 x 70
Weight (kg)
4.47
feeding
230
The package contains
User manual
Yes
Remote
Yes
HDMI cable
Yes
Antenna
Yes, 2 pcs
Power cable
Yes
PNI-AIRONEIR - Keyboard PNI AirFun One IR air mouse and mini qwerty keyboard for computer, mini PC and media player

Product identification
Producer
PNI
Product code
PNI-AIRONEIR
Technical specifications
QWERTY keyboard
Yes
Air control
Yes
Action distance
up to 10m
USB receiver
Yes
Color
Black
Internal battery
Yes
Infrared remote control
Yes
Weight
61 g
size
150 x 45 x 13 mm
Compatibility
Windows 2000/XP/Vista/7/8/10; MacOS; Linux; Android
feeding
Internal battery, recharging via microUSB
Gyroscope
Yes
The package contains
Keyboard
Yes
Receiver
Yes
USB cable
Yes
User manual
Yes
We found other products you might like!